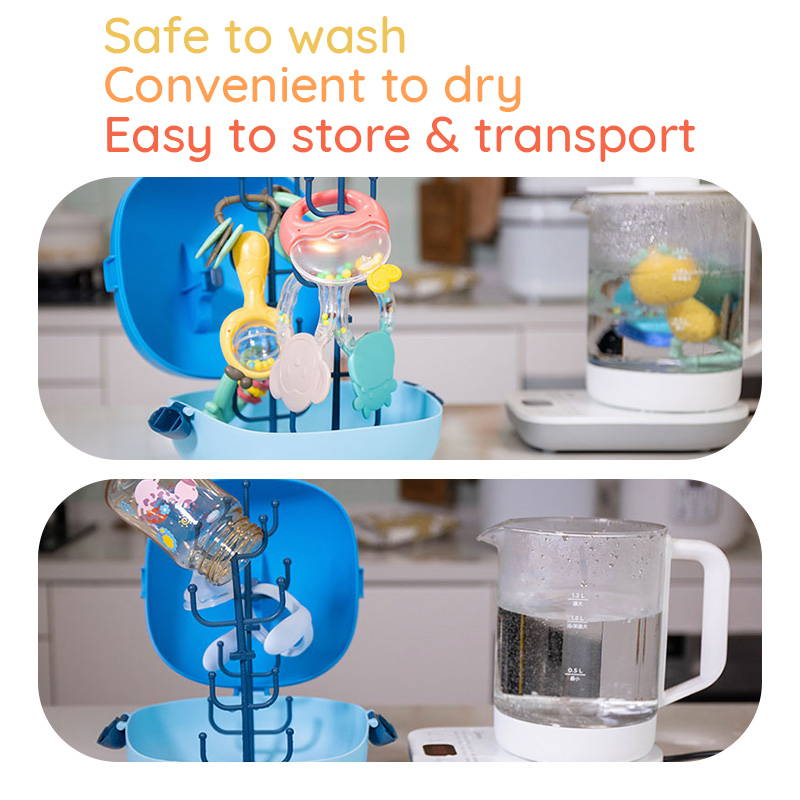 A toy box that does it all
Not only are our teething toys and rattles safe and easy to wash, but you can conveniently dry them all when you're done.

Inside the whale you'll find a drying rack that you can attach to the bottom so it stands upright securely.
When everything is dry, just detach the drying rack, place all the toys inside the whale, close, lock it and you're ready to go!