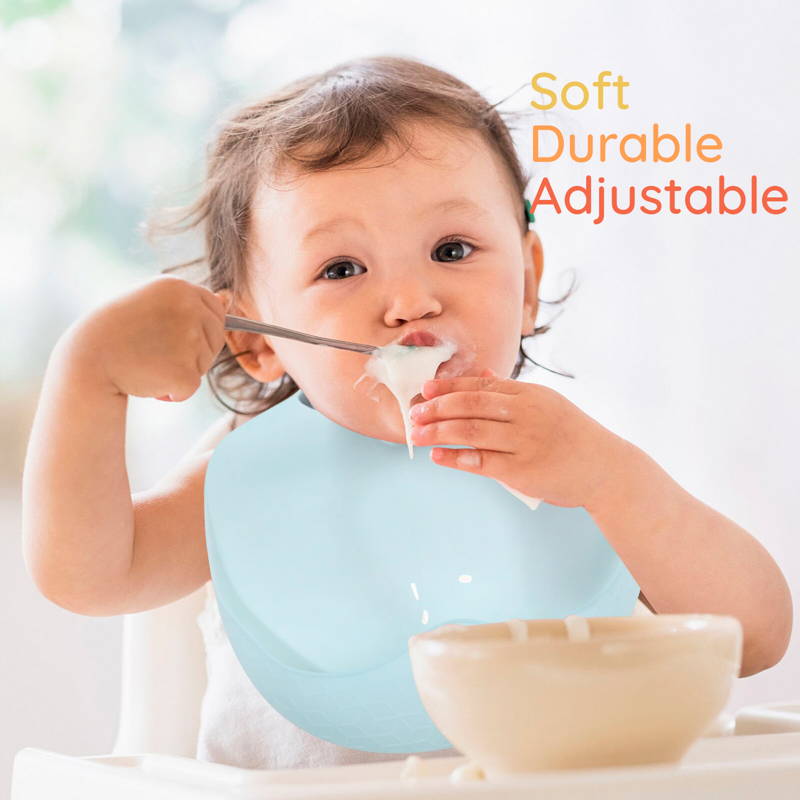 Baby-safe & baby-friendly
A safe to use bib that does its job is great and all, but that won't count for much if your baby doesn't like wearing it!
That's why our bib is designed to be ultra-soft to the touch, and adjustable to your baby's size and preference.
On top of all that, the 100% BPA-Free, Food Grade Silicone ensures that your little one is completely safe while using it.